Having recently gone on about how awesome Horatio Caine is, I stumbled upon a Horatio Caine comic panel with no words associated with them. So naturally, I had to go and do something about that. The credit goes to Bigger Than Cheeses, who were the ones who drew this up originally, likely with their own punchline.

The blank looks like this: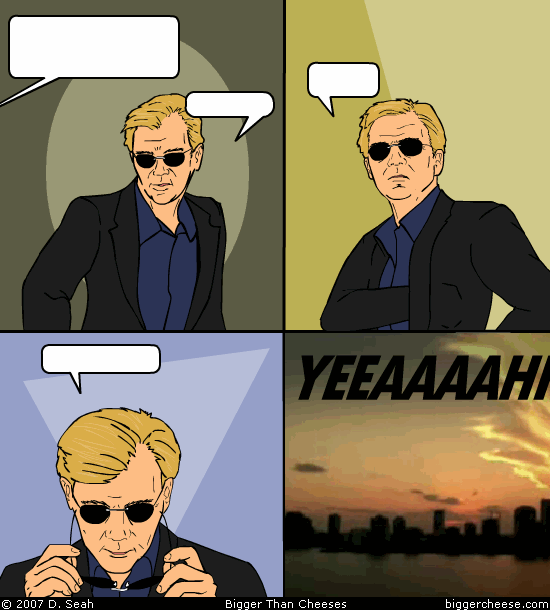 As you can see, I had some resolution issues with resizing them to fit this blog. But if you click the comics (including the ones after the break), you'll be taken to a much cleaner version.

Click the below link to continue reading past the break.