Over the years, man's grasp of medicine has evolved and grown. We've gone from the four humours, to the great accident penicillin, to many new and exciting technologies and drugs. I have no idea what exactly those new things are, I'm not a real doctor (no matter what I may tell you in person). Point is, when I meet someone who is a doctor I trust these people - who spent the better part of their lives studying this kind of thing - know what they're doing.

Why am I bringing this up? Because some dude claims that he has the cure/answer for, like, almost everything in this world. Mental illness, female orgasms, fertility, Alzheimer's, cheap electricity, making people forget things, an alternative to sex, and a lot of other stuff that I couldn't be bothered to read after about 30 minutes of reading.

His method? You get struck somewhere on your body. No joke. This guy strikes you: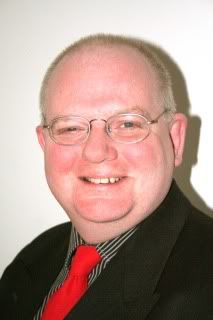 This is the real life Dr. Nick
This is the developer of the Kadir-Buxton method. His site, which purports all of this medical alchemy, can be found at:
http://www.kadir-buxton.com/index.htm
I was hoping this site would have links to YouTube videos of his method at work, because I need to see it in action to believe it. No, wait, I just need to see it in action for entertainment purposes.
I have to give credit where it's due, though. This method did have the side effect of having the balls to claim all of this stuff. Admittedly, his site is a pretty good read. But I warn you, the idiocy of it is so thick you'll need to stop and surface for air after a while.