Just got back from Philadelphia with my girlfriend and it was amazing.

Philadelphia has a rich tradition of not realizing that July 4th is only one calendar day. They celebrate our nation's independance for an entire week, so it was really cool to arrive on July 5th and still partake in many of festivities. Some of the highlights:

Saw a free Boyz II Men concert, followed by fireworks at Penn's Landing.
Went to many awesome restaurants, the best of which was Davio's - a really fancy northern italian restaurant that served one of the best steaks I've ever eaten in my life.
Cheesesteaks.
Got to play in an area with oversized board game pieces. Apparently, Philadelphia is the home of Monopoly. Games are serious business there.
Took a hop-on, hop-off bus tour of the city, which really helped with getting around the city without having to pay for cabs. As a result, we went to the Liberty Bell, Betsy Ross House, Philadelphia Art Museum, JFK plaza and many of the other Philadelphia landmarks.
The Warwick Raddison Hotel was absolutely amazing, from the room to the people there. If you're ever visiting Philly, I highly recommend this place.
It wasn't all pleasantries, though. The weather wasn't always cooperative, fluctuating anywhere between really muggy and rain. And when I say rain, I'm talking
biblical
rain. The forty days, forty nights kinda rain. I'm not exaggerating, I've got pictures (below) to prove it.
Also, we had the pleasure of having Hotels.com cancel our reservation on us when I was trying to find out more information about my booking. Much to my surprise, the front desk called up about 5PM Sunday wondering when I'd be checking out.
Hotels.com hung up on me twice when I tried to call them to resolve the issue.
Bastards. Fortunately, the people at the Warwick were top notch and helped escalate and resolve the issue. Needless to say I'm never booking with Hotels.com (or their parent company Expedia) ever again.
Still, despite the setbacks and misfires, I loved this trip. Check out after the break for some of the more memorable photos taken there.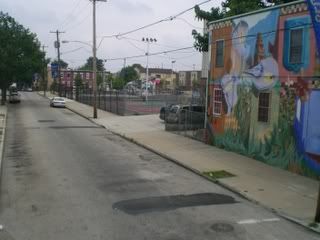 These are the actual basketball courts where Will Smith's life got flipped, turned upside-down.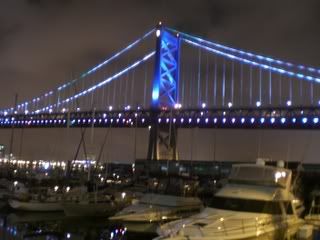 The Ben Franklin bridge at night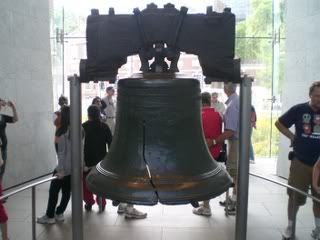 The Liberty Bell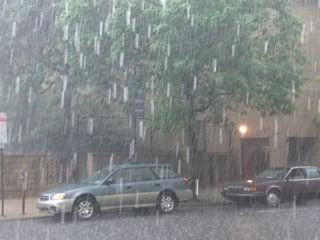 This isn't rain, this is a flood falling from a high altitude.

Playing around with some giant dominoes: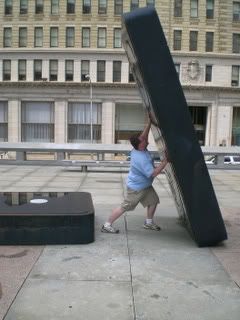 HOOOLLLLLLLDDD!!!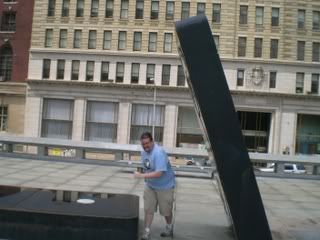 OH SHI-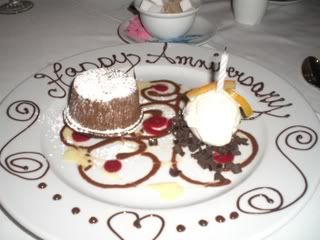 Anniversary cake at Davio's!